Nevada Land Trust Staff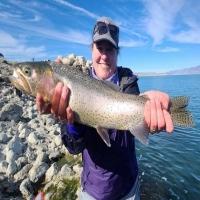 Alicia Reban, Executive Director
Alicia Reban has served as Nevada Land Trust's executive director since helping a group of committed volunteers create the organization in 1998. Alicia is passionate about NLT's mission to protect the special places and open spaces for future generations and enjoys helping find common ground among stakeholders to advance shared goals. Alicia's favorite color is either the cerulean blue of a clear Nevada sky or that amazing orange/purple that sometimes paints the clouds at sunset; her favorite smell is that of sagebrush after the rain. She is equally at home casting a fly into the Truckee River as she is working with landowners and NLT's many partners to advance complex conservation projects. Alicia and her husband live with their two teens in the Reno area, and head outdoors any chance they get.
---
John Houk, Program & Logistics Manager
John started with NLT in 2019, after more than a decade of supporting NLT as a contributor and attending events such the Banff Film Festival and the beer hikes. He retired from Nevada Division of Forestry in 2007, where his last position was Program Coordinator for the Forest Stewardship and Forest Legacy programs. As part of his retirement, he continues to work in logistical support in the management of emergency incidents such as wild land fires and floods. His most interesting assignment was as Logistics Section Chief on the Kilauea Volcano eruption in Hawaii in 2018. John has his BS in Forest Management and his Masters in Business Administration, both from Oregon State University. You can frequently find him on the golf course, but he's always ready to go on a hike.
---
Kim Pezonella, Finance Manager
Kim came to NLT with nearly 20 years of experience working in the non-profit world. She last served as Associate Director of Trinity Services, Inc. A self-proclaimed Excel nerd, Kim loves the logic of numbers and math and then making those numbers make sense to other people. Kim was born and raised in Southern California and moved to Reno with her husband in 1998 to start a family. Most of the time when not at work Kim can be found watching her 2 sons play baseball, a lot of it. When not at the field Kim enjoys camping, hiking, running, snowboarding, and chilling by the backyard firepit listening to country music. Kim Graduated with a BA in Sociology from California Lutheran University and a MA in Social Science from Pacific Lutheran University.
---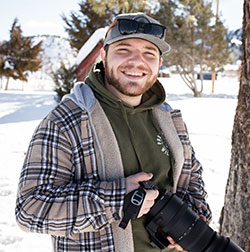 Ryan Muller, Conservation and Communications Coordinator
Ryan joined the Nevada Land Trust team in March of 2023. He graduated with a BA in Wildlife Ecology and Conservation and a minor in Studio Art from the University of Nevada, Reno in 2022. He was a seasonal park ranger for both Nevada State Parks and Washoe County before serving a 9-month internship at the Nevada Department of Wildlife as a Wildlife Educator. At NDOW, Ryan reached over 1,100 students teaching on topics of our native wildlife and habitats. He has an astounding love for wildlife and all things nature oriented. His main passion is wildlife photography and spreading the love and enjoyment he has for photography and nature with those he interacts with. Ryan helps to share NLT's work with the world and make connections with donors and supporters.
---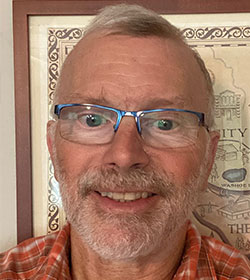 Sam Limerick, GIS Analyst
Sam began working at NLT in 2021, after volunteering to help NLT inventory the new Truckee River wayfinding signs as they were installed, and to build a dashboard & web-map to track the installation progress. He and his wife moved to Reno in 2003, and he retired from full time work in 2019. He is very jazzed to be a part of NLT's mission to protect land throughout Nevada. Sam's initial career was as a petroleum geologist, which eventually led to a second career in GIS (Geographic Information Science), the technology of digital maps. He is pretty much a map technology geek through & through. He has been volunteering as the map guy for the Tahoe-Pyramid Trail since 2004 and makes all the maps for the Reno-Tahoe Odyssey. Sam graduated with a BS degree in geology from the University of Illinois and has MS degrees from the University of Southern California (geology) and from the University of Texas at Dallas (GIS).
---
Rory Lamp, Wildlife Biologist & Project Manager
Rory joined the Nevada Land Trust team in 2016 because of his desire to be an active part of an ongoing effort to preserve wildlife and wildlife habitat in the amazing state of Nevada - even after his retirement. Rory retired from a successful 37-year career as a Biologist with the Nevada Department of Wildlife. In his first position with NDOW Rory raised trout in three of the state hatcheries; this was followed by four years where he studied the impacts of military overflights on native wildlife near Fallon, Nevada; he then served 18 years as the advocate for Nevada's wildlife resources in development activities on public lands in Nevada including mining, oil and gas development and wind and geothermal energy. Rory worked closely with Federal and State agencies to protect and preserve wildlife and wildlife habitat as much as possible. The last eight years of his career Rory spent in the Wildlife Diversity Division where he was the Supervising Wildlife Biologist for the Eastern Region, working to increase the information relating to all the wildlife in Nevada that are not hunted. Rory worked with some of the most amazing people trying to improve what we know about critters such as golden eagles, goshawks, Preble's shrew, spotted bats, American pika, and his favorite, hoary bats. Rory earned a Bachelor of Science from the University of Nevada, Las Vegas.
---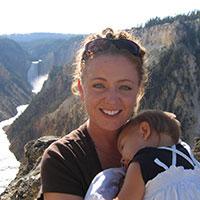 Sarah McNeal, Accreditation & Compliance Manager
Sarah joined the Nevada Land Trust team in November 2008 after a 10-year career in Banking and Finance. Sarah is grateful for the opportunity to be part of a land trust with such dedicated and talented people who enjoy working together for the protection of important wild open spaces, wetlands, wildlife habitat, as well as other important public values. Sarah worked diligently to lead the NLT team as they sought to achieve their accredited status with the National Land Trust Accreditation Commission in 2015 and continues in her efforts to ensure the organization maintains its accredited status. When not knee deep in Land Trust files or laundry, Sarah enjoys spending quality time with her husband and two beautiful daughters adventuring outdoors and experiencing nature.
---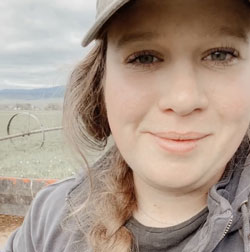 Samantha Wagner, Conservation and Stewardship Coordinator
Samantha graduated from the Oregon State University College of Forestry, Natural Resources, and Conservation Law Enforcement before helping manage a ranch in Montana. Sam's always loved nature and is dedicated to protecting the land and ensuring that it's preserved for future generations. After returning to Reno as an Americorps member focused on environmental education, she and her husband have made it their home to be closer to family and enjoy all the state has to offer. In her free time, she enjoys hiking, fishing, camping, and hunting with their awesome dog Nitro, who accompanies her to the office and contributes to the overall staff's well-being. Samantha and Nitro joined the NLT team in March 2023.