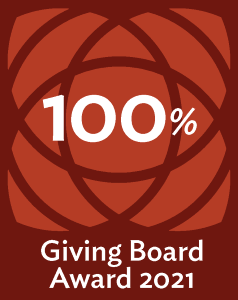 Officers
Devere Dressler, Chair
Holly Pecetti, Vice Chair
Harry Parsons, Treasurer
Tina Nappe, Secretary
Trustees
Brian Bonnenfant
Valerie Cooke
Candace Evart
Karen Mullen-Ehly
Kevin Pick
Tina Nappe
Karen Ross
Reed Simmons
Jane Tors
Advisory Board
Nazir Ansari
Stephen Ascuaga
Alice Baldrica
Chris Barrett
David Bobzien
Jack Byrom
Jean Carbon
Stacey Crowley
Darrel Cruz
Frankie Sue Del Papa
Craig Etem
Ginnie Kersey
Jim Greil
John Hester
Steve James
Deborah Lassiter
Debbie Leonard
John McLain
Alan Means
Tina Miller
Willie Molini
David E. Moore
Ron Parsons
Trent Schmidt
Katy Simon Holland
Caryn Swobe
Jack Trainor
Sue Wagner
Bill Watson
Don Wilkerson
Bradley E. Woodring
Gregg Zive
Trustee Bios
Brian Bonnenfant
Brian Bonnenfant is a Project Manager for the University of Nevada, Reno's Center for Regional Studies where he has conducted and managed a wide variety of mapping and spatial analyses through the University for over 25 years. Brian possesses a Master of Science degree in Geological Engineering from the University of Nevada, Reno, and a Bachelor of Science degree in Geology from Chico State. Brian is currently Board of Trustees Chair for the Nevada Land Trust, a member of the Truckee River Fund Advisory Committee, a member of the One Truckee River Advancement Committee, and a member of Nevada Athletics stats crew for football and basketball. Brian is a 4th generation Reno-ite (his great-grandfather was born in what is now Idlewild Park). In addition to a deep connection with the Truckee River, Brian cherishes time in the backcountry and spending time with his family in the great outdoors.
Candace Evart
Candace Evart retired from a career in economic consulting in 2010, specializing in local and state government fiscal analysis and gaming feasibility studies. She has been affiliated with the Nevada Land Trust since the early 1990's, either as a board member or advisor. Being raised on a ranch in Northern California, she deeply appreciates the value of open space for recreational and educational activities. She holds a BA from the University of California at Berkeley and a MBA from the University of Nevada, Reno.
Devere Dressler
Devere Dressler is a fifth-generation rancher who has managed ranches in both California and Nevada. He is currently managing a family ranch in Alpine County, California along with his partner, Valerie Gordon. Devere is a member of the Douglas County (Nevada) Planning Commission, the Alpine County Resource Advisory Committee, and a director of the Bridgeport Valley Water Users where he initiated a water quality monitoring program in the Bridgeport Valley. This on-going program aims to help prove that agriculture in the valley is good for the ecosystem. Devere is past chairman and board member emeritus of The California Rangeland Trust and served on the board of Nevada Cattlemen's Association. He has promoted rangeland conservation easements at both the local and national levels. Devere's volunteer service includes 27 years with the Douglas County Fire Department as a firefighter/medic, EMS and live-burn instructor. He is a veteran of military service and holds a degree from the University of Nevada College of Agriculture.
Harry Parsons
Harry Parsons' parents, both raised in Nevada, instilled in their son a strong connection to place, and the sense that if you needed it, the land would provide. Especially if what you needed was to "sort some things out". Harry spent four years during college at the University of Nevada, Reno working for the Parks Department, and went on to serve on the Washoe County Parks Commission. There he helped start the Washoe Parks Foundation, which went on to become Nevada Land Trust (formerly known as Nevada Land Conservancy). Today, Harry is a well-known partner and CPA with Pangborn & Co., Ltd. He is devoted to his family and is a respected leader in our community as well as in national accounting standards circles. Harry helped found Hot August Nights, Care Chest, the Great Basin Youth Soccer League, among others, and the Reno area is truly a better place because of him. Harry has been involved in youth all his life, as a YMCA camp counselor; city park director; recreational, competitive and high school soccer coach; Northern Nevada Commissioner of USYSA Youth Soccer; founding member of the non-profit board and instructor for the Sky Tavern Junior Ski Program; currently an advisor for Valdo Sei Chapter of DeMolay: recipient of the Degree of Chevalier, the highest award given to a DeMolay member and recently awarded the Legion Of Honor from the International Order of DeMolay, the highest award in DeMolay. This self-described "country-city kid" feels that everything we do has to be for the kids, and their kids. It's the only thing we can leave that no one can take away. It's all about the kids and leaving it a better place for them. Harry and his wife Betsy are proud parents to three children and grandparents to 11 grandchildren.
Holly Pecetti
Holly Pecetti was born, raised, and educated in Reno, NV. Reno grew to Holly's doorstep. Her family's ranch was located in south Reno and was owned by a "Pecetti" for ninety-four (94) years. The last of the Pecetti property was sold in 2017. Holly maintains a strong desire for involvement in maintaining the land, be it private or state, for agriculture and for the benefit of residents. It is important to Holly that we retain all aspects of the agriculture industry including recreation, and wildlife, for the preservation of history and the future. Holly wanted to be active in agriculture and was afforded the opportunity to work in the Division of Animal Industry and Livestock Identification at the Nevada State Department of Agriculture. For 23 years Holly had the great experience of holding positions as State Brand Recorder and Program Officer in Animal Industry.
Jane Tors
Jane Tors is the director of research communications contributing to the University of Nevada, Reno's reputation and capacity as a high-impact research university and an economic cornerstone for Nevada. Before moving to this part-time role in 2016, Jane was the University's director of communications for 11 years, a dynamic period of growth and achievement for the University. Her prior work experience includes a year with the Estipona Group as public relations director and a decade with northern Nevada's largest healthcare organization as communications director. Jane is accredited in public relations (APR) by the national Public Relations Society of America. She is a former president and honoree of the Sierra Nevada Chapter of PRSA. She serves on the KUNR Community Leadership Board. She formerly served on the Nevada Humanities Board of Directors including a year as board chair, the University's Reynolds School of Journalism Advisory Council and the Nevada Women's Fund Board of Directors, and was volunteer public relations chair for the International Science and Engineering Fair hosted in Reno. She earned her degree in journalism from the University of Nevada, Reno.
Karen Mullen-Ehly
Karen Mullen-Ehly is a consultant working with the Tahoe Transportation District on the State Route 28 Corridor Management Plan and the Nevada Bikeway North Demonstration Project. She specializes in: project management and planning, developing sustainable partnerships, and leveraging funding opportunities. In her career of 35 years she has worked for the Forest Service, National Park Service, Nevada State Parks and most recently as the Director of Washoe County Regional Parks. She has received a number of awards and is recognized nationally as a leader in developing partnerships between local, state and federal agencies to get projects completed on the eastern slope of the Sierras. Having lived in the Tahoe-Reno area for the majority of her life she embraces the vision of making our region one of the best places to live, work and play. Karen has been interviewed by National leadership on the success of partnerships she has developed which led her to examine why some partnerships succeed and others fail. She currently speaks at the local, state, and federal levels on relationship building and the development of sustainable partnerships.
Karen Ross
Karen Ross retired after 31 years of service to NV Energy, where she served as Community Relations Manager in northern Nevada. Karen guided NV Energy's corporate citizenship role within the diverse communities it serves throughout northern Nevada. She oversaw charitable giving, employee volunteer programs, and community support programs. In addition to her present board service to Nevada Land Trust, Karen actively served on numerous community nonprofit boards, including the Tahoe Rim Trail Association, Nevada Women's Fund, Retired Senior Volunteer Programs, High Sierra Industries, Sierra Arts Foundation, Truckee Meadows Tomorrow, and Special Assistance Fund for Energy. She also serves on the advisory board for the School of Community Health Sciences at the University of Nevada, Reno. Karen's community honors include the University of Nevada Distinguished Alumna representing the School of Community Health Sciences, a Truckee Meadows Tomorrow "Sustaining Star" for her efforts in leading and participating in community quality of life initiatives, a Girl Scouts of the Sierra Nevada Woman in Leadership, and a Nevada Women's Fund Woman of Achievement. Karen obtained a Bachelor degree and Master of Public Health degree from the University of Nevada, Reno.
Kevin Pick
Kevin Pick was born in Southern Ohio and grew up hiking and camping in the Ohio River Valley and the eastern foothills of the Appalachian Mountains. While other Ohio families were vacationing on the beaches of the east coast, Kevin's family consistently headed west to America's great National Parks and for outdoor adventures in the Sierras and Northern Rockies. Along the way, the importance of open-spaces and public lands became self-evident, particularly when compared to the noticeably small amount of public lands in the eastern United States. Kevin accepted a summer internship in Reno during law school and was introduced to fishing and rock climbing in the Eastern Sierra. After graduating from law school, Kevin headed west permanently and in the years since has logged many, many trail miles, met and married an amazing woman, and started a family. Along the way, Kevin was steadily drawn eastward, towards the solitary cottonwood canyons, golden meadows, and spectacular vistas of Northern Nevada. Hours spent driving, hiking, hunting, and fishing led Kevin to appreciate that wild Nevada is a fragile treasure that, although maybe less traveled, is no less important than Yosemite Valley or the Great Smoky Mountains. This eventually led Kevin to the Nevada Land Trust, where he was elected as a Trustee in 2019 and currently serves on the Development and Communications Committee.
Reed Simmons
Reed Simmons is a Vice President in the Multi-Family, Office Leasing, Sales & Leasing division of Avison Young. He received a BS in Animal science from the University of Nevada, Reno. In 2011, he obtained his CCIM designation. Reed began his career in real estate in 1982 and later became broker/owner of Dickson Realty with his partners in 1990. Over the next 17 years, Reed and his partner grew the company into the largest, most successful real estate company in northern Nevada, with over 280 agents and 12 offices. He is very active in his community, having served as board chairman of EDAWN (Economic Development Authority of Western Nevada), board chairman of Bailey Charter School. Reed's hobbies include swimming, competitive team roping, and riding horses.
Tina Nappe
Tina Nappe, a lifetime Nevadan, grew up in Washoe Valley where she worked for Foresta Institute, developing Nevada's first endangered species program. A graduate of the University of Nevada, Reno, and its Masters of Public Administration, Nappe's career was in NevadaWorks, providing employment and training services to residents in 13 northern Nevada counties. Her passion for wildlife became an avocation. She has served on the State Board of Wildlife Commissioners (1979-1994), several BLM advisory Boards, a state Water Advisory Board, the Toiyabe Chapter of the Sierra Club Executive Committee and most recently the Governor's Sagebrush Ecosystem Council 2014-2017. Her focus has been wetlands preservation, acquisition of habitat for wildlife, and protection of wildlife on public lands. She is enthusiastic about Nevada Land Trust and its strong record of protecting open space.